Located in Kolbotn, Norway, 'HeartSpace' is a collaborative art project, initiated by Katrina Vrebalovich.
The goal was to bring in talented competent artists to collaborate and materialize the HeartSpace sculpture project.
Vilde Vegem a visual artist, sculptor, designer and photographer worked with me in research and development of the organic shape and has brought her keen eye to our collaboration as well as her craftful creative perfection.
Tal Zimra Coleman has been a part of the vision of a HeartSpace for two years prior while I was working on another project the Sea Turtle at Haarklouse plass. A successful tested project that has brought joy, activity and belonging in a very run down park. The Turtle is what inspired Kolbotn to envision a HeartSpace * Hjerterom.
Hans Henrik Øhlers a designer /sculptor and the contracted builder of the HeartSpace brought his unique technique and interpretation of our visions. His back ground in sound spaces brought this project to a very high level and quality, fulfilling our Heart Space Team's wishes. His specialty in organic shapes and ability to build on site gives a connected quality to the site in the park.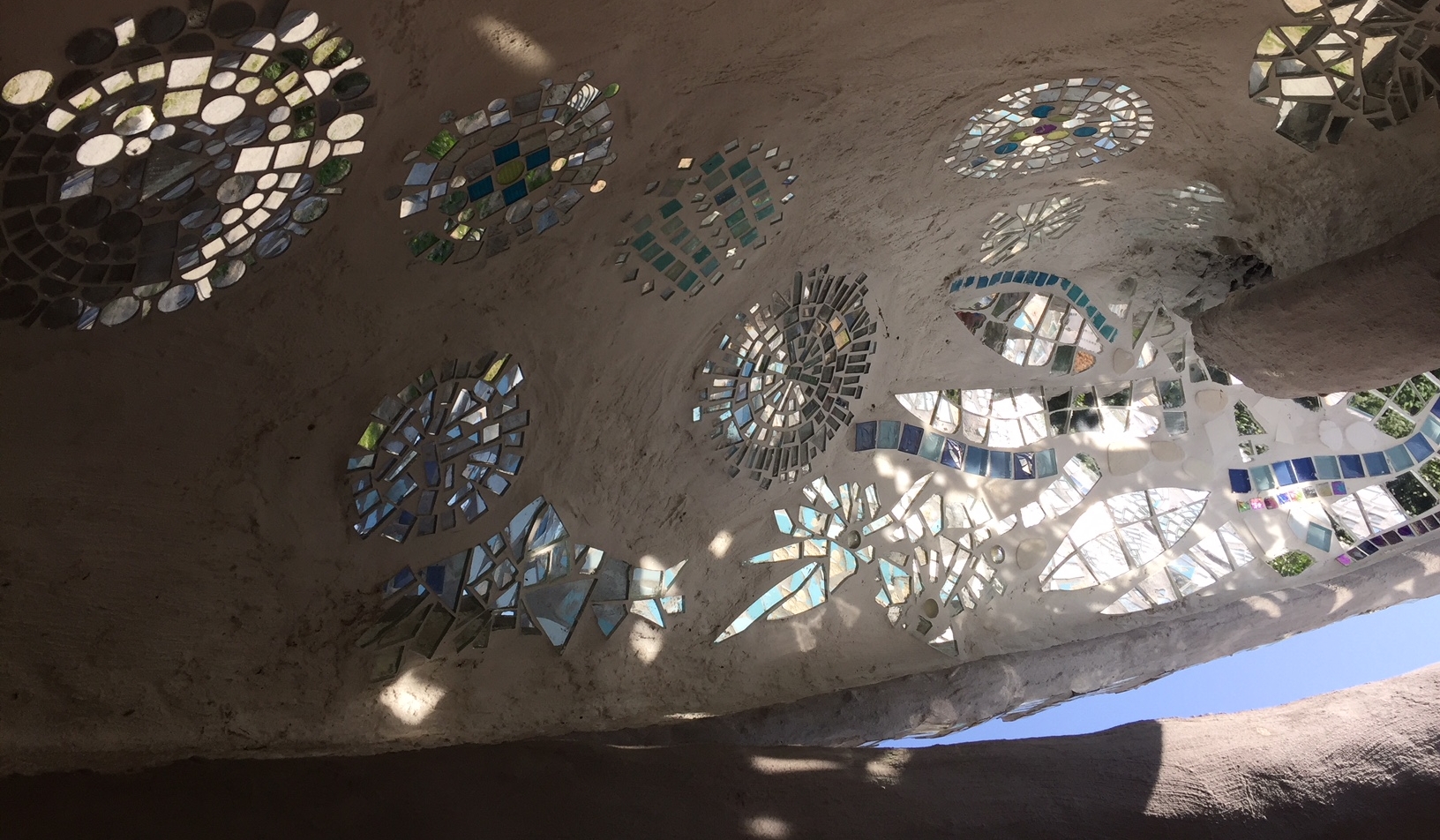 The main intention was to create an encouragement of community project with the goal of connecting and inspiring people to take ownership of their public space. Reflecting the magic that arises when creative hands are facilitated in the intention of a HeartSpace sculpture and how it becomes so much greater than the sum of its parts. Not only does this create a feeling of ownership for the people that have made their little mosaics. It has also served to share creative knowledge and craft as well as the joy of doing together.
400 people have either painted a tile, made a mosaic piece, and some have just jumped on board and given of their labor of love.

The central Sculpture is a two-leafed shape, gently embracing each other in a spiralling motion.
The sculpture symbolizes the three-fold flame in the Heart,
with the curved, spiralling space created inside as the third flame.
The shape also symbolizes the Yin and the Yang, and the gentle touch of mutual generosity.
The inner space created here is a magic place, for meditation and transformation.
Join in and meet strangers, have a conversation, open your heart and connect.
The two out-branching shapes resemble reaching out into the world,
and is designed to function as informal benches,
where you most likely will find yourself surrounded by playing children.
Featuring built-in heating system in the inner benches and a built-in spectral sound system.
Sound artist Tal Zimra Coleman performed her piece
"Ancient Origins" at the inauguration ceremony,
and her music can be heard inside the Sculpture, together with other select artists.
Katrina Vrebalovich
Visual artist - painting, jewellery and wearable art. Murals in mixed media,
mosaic and sculpture.
vilde vegem
Visual artist - sculpture, jewellery, design and mosaics. Photography, video
and digital art.
Tal zimra coleman
Musician, composer, sound healer,
story teller and multi-instrumentalist.
Team Heart Space - Eminent Collaborators and fellow accomplices
MOSAICS ON THE HEART SPACE SCULPTURE